Based in Rickmansworth, we offer services at our beauty salon with deep relaxing music and calming atmosphere or in the workplace using my chair massage (onsite office massage). We're a business that value, encourage and appreciate their employees, our services can improve performance and create a happier workplace.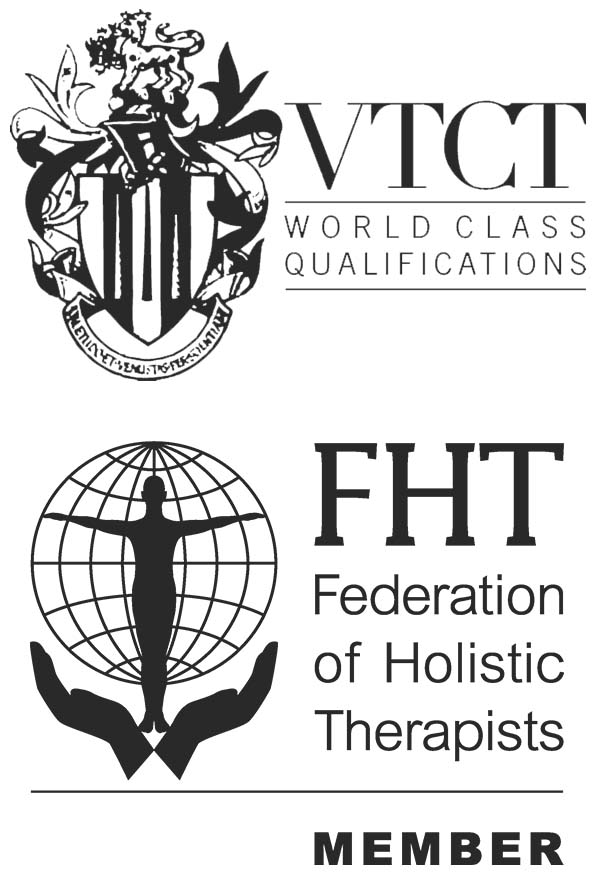 A Therapist You Can Trust
I am a licensed therapeutic massage therapist who has trained in both Thailand (WAT PHO Bangkok & Pravinia Academy) and the UK (The London School of Thai Massage; The Lotus Academy). With years of experience, I'm insured by the Federation of Holistic Therapists (FHT) And Qualified (VTCT L3) for many types of treatments, aiming to help keep your mind, body, general health and well-being in full function to cope with everyday challenges.
I specialise in Thai Yoga Massage, Deep Tissue, Indian Head Massage, Anti-ageing Face-lift Massage, Office Syndrome. My treatments are aimed at improving wellbeing and helping to releave pain, resulting in a happier approach to both personal and work life.
For total comfort, relaxation and rejuvenation with deep, relaxing music and a calming atmosphere, visit my treatment room to assist in balancing the body, mind and spirit.
Abigail Green is a beauty therapist, qualified L2 at London College of Beauty Therapy. She also specialized in Micro-Blading and LVC Nano-Blading having trained with LV College, London. Abigail has also completed Advance Course of Micro-Blading at KATEKOREA EYEBROW TRAINING CENTRE Bangkok, Thailand Which she trained to do European's brow, Arab's brow, Asian brow and also men's brow.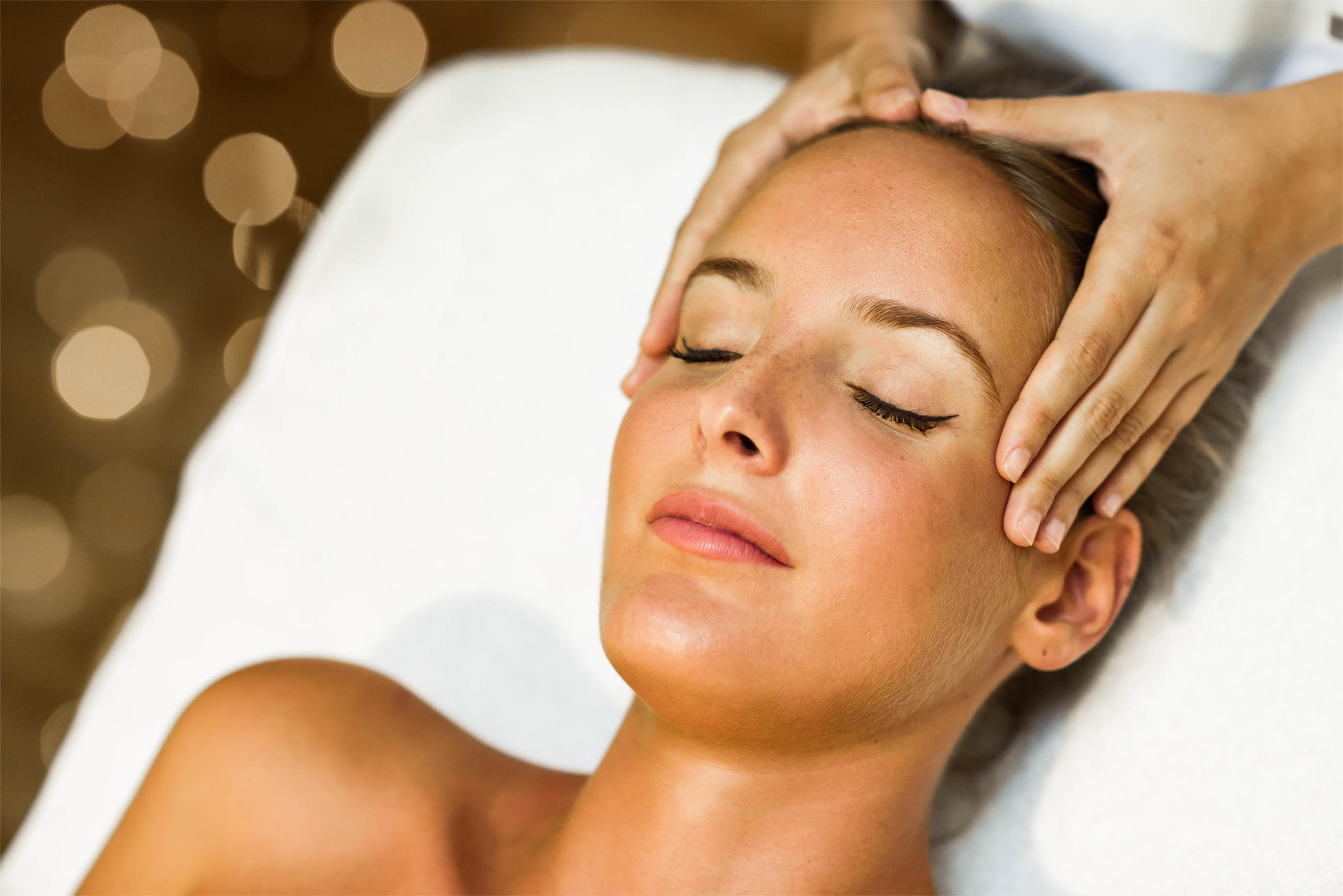 Head to Toe Treatments
Our various services cover everything from head to toe. Focussing on an area at a time, my services have the following benefits:
Relieves headaches & migraines

Lowers high blood pressure

Improved ability to absorb nutrition

Heightens awareness
Increases joint mobility

Invigorates the nervous system

Induces healing processes during sleep

Eliminates wastes & toxin debris
Recent Testimonials
Alison Hawes
My back feels more relaxed and feels less tense. I'm looking forward to more back treatments as I enjoyed the treatment and feel less stressed, feeling fresh. Would recommend.
Alison Hawes
Jane Bates
I have had the benefit of two massages given by Kai. On entering the room you start to relax with the calm, warm, scented atmosphere. I have had breast cancer and Kai was giving a gentle massage releasing tension but also draining blockages, some of which I had not realised where there until she highlighted them. The flow of the massage on the warm bed totally relaxes the body. I have particularly suffered from aching feet and tight ligaments and Kai massaged around my ankles which helped improve the tightness. My skin felt wonderful after the massage and the gentle perfume stayed with my body over the next day. I cannot recommend Kai highly enough and will be returning for more treatments in the future.
Jane Bates
Dimple Patel
I feel so more relaxed and energised. I also feel more flexible and mentally happier and more positive. I feel grateful that I was able to have massage treatment as I have been refused previously when having treatment for Breast Cancer. My therapist made me feel comfortable and confident.
Dimple Patel
Francesca Wright
I have been seeing Kai for around 6 months, and before had massages regularly by several different people. Kai is 100% the best massage therapist I've seen to, she listens to what you want and has really helped the strain and knots in my back. She is very kind, friendly and I couldn't recommend her enough! Also the heated massage bed is always a bonus!
Francesca Wright
Having grew up having lots
Having grew up having lots of different massages in Asia, I haven't quite found anything that matches it here until I found KaiJu. She has a lot of strength and different techniques that relieve all my tired muscles. She can tailor to my body needs. She is a lovely lady who is really easy to talk to and cares about your well being.
Wei-Yee Lee
Having grew up having lots
Having grew up having lots of different massages in Asia, I haven't quite found anything that matches it here until I found Kai. She has a lot of strength and different techniques that relieve all my tired muscles. She can tailor to my body needs. She is a lovely lady who is really easy to talk to and cares about your well being.
Wei-Yee Lee
Injury massage
Massage was really relaxing. With my injuries Kai was very gentle and cooperative.
Looks very experienced. Would highly recommend her if you wanna massage after any kind of injuries.
Amber
What a god send for massages
Kai has been an absolute god send. She knows many massage techniques and often uses several in a one hour session depending on what the issues are.
I have been using Kai for a few months now, and will never go back to another masseuse as she leaves me feeling very relaxed and has made a big difference to the pains I have that have built up over time. She listens to the problems and does as much as she can during the session to relieve the pain and then advises on what I can do myself in between sessions for my well being. I now recommend Kai to anyone who like having massages, she is great!
Hema Patel
Wonderfully relaxed
Thoroughly enjoyable massage and incredibly relaxing. Nearly fall asleep each time Kai works her magic. Very conscientious masseuse and a pleasure to know.
Chris Young
Fantastic massage
Thoroughly recommend Kai for anyone looking for a massage whether relaxation or muscle complaint, first class.
Gordon Waddell
Excellent Service
Kai is a very professional and thorough masseuse.
I always leave feeling relaxed and rejuvenated. I would recommend Kai to my friends and colleagues.
Cecilia Englishby
Excellent full body maasage
I went for a aromatherapy massage. It was really good experience and I could feel the results straight after. Body feels extremely relaxed, I would highly recommend.
Neha Gupta
Neck, shoulder, arm pain relief
I had wonderful treatment from the most gracious lady running through my upper arm, shoulder and neck. The session was immensely satisfying, relax and comfortable. At times it was so painful but that was exactly what is needed. An hour session had gone so quickly made me wanting more but perhaps just as well I will definitely be coming back soon
Jai AbuBakar
Massage
I went in for reflexology treatment and ended up with full body massage to help target problem areas. Although the massage felt quite painful I realised I did benefit from it afterwards. The rooms are nicely decorated and relaxing with a heated bed.
Anon
Couples Massage
I came for a couples massage for Valentine's Day with my boyfriend and we both really enjoyed the massage! It was relaxing and the whole atmosphere of the shop was lovely. Would highly recommend
Taryn
Amazing massage
Me and my partner went for a couples massage and it was amazing! Felt so much better afterwards, definitely recommend!
Hannah clarke
Excellent first visit.
I rang on the off chance I could get an appointment the same day and very glad I did. I was welcomed warmly and asked to sanitise my hands on arrival which was good!
I have several aches and pains from various sports and working at a desk for long hours. Kai managed to understand my body very well and pinpointed problem areas without me having to highlight. I felt relaxed and had less pain after the treatment. I will definitely be going back as it felt like a holistic approach and know that it would benefit me in the long run. Would definitely recommend 😊
Simon
Next level massage
In all my years of massages, I've never found someone on the same level as Kai.
Her knowledge of the human anatomy helps her find knots that other masseurs would never find.
Dave Beckett
Amazing massage
Thank you for yet another wonderful massage today Kai 🙂
Kai is very professional and friendly, always making me feel comfortable and relaxed. I have had several massages all over the world but can honestly say Kai is the best massage therapist I have ever experienced. It feels like she is completely in tune with my body and can feel if I have pain or a problem in a certain area.
Every massage I have with Kai is different, making every experience unique. Kai has been helping with painful knots in my shoulders when nobody else has been able to solve the problem, I don't know what I would do without the pain relief of your magic massages!!
Today Kai was able to adapt our massage and deliver a full body massage whilst I am pregnant 🙂 thank you so much Kai!!!!
The hot stones added in to the massage really were the icing on the cake today (especially as they are no extra cost)!!!!
I can't wait to see you soon for my next massage and thank you again for doing what you do ❤️
Amanda
Amanda Vacher
Incredible pain relieve
I walk into the clinic with severe back and legs pains and sore neck . Just after 1 session with Kai's treatment I felt much better. I totally recommend her incredible massage technique is making a tremendous difference into my life. I am able to sleep better and it improving my life quality. Fantastic massage.
Val King
Massage
I have just had a fantastic massage at Kaija wellness, highly recommended and looking forward to next week. Thank you!
Sarah
Relaxing treatment!!!
Myself and my husband had a great experience at this salon, we booked a couples massage, the staff are very friendly, professional and knowledgeable of thai massage techniques. We have now booked a package which is great value!!! I look forward to my next visit!!!!
Nikki Vithlani
Great facial massage
Had a fantastic facial massage, can really see and feel the difference. Also included neck and head massage. Thoroughly recommend.
Lynda Torrie
Excellent massage!
I had my first massage at Kaija Wellness recently. And I've now booked in for a series of 5 more. The whole experience was excellent. The young lady on reception was very friendly and welcoming. The salon is beautifully decorated, very clean and covid secure. And the massage itself was one of the best I've ever had. I especially liked the addition of stretches to the deep tissue massage. Something I hadn't experienced before but found really therapeutic. I highly recommend it!
Chris Lock
Well recommended
I'm always looking forward to my very well deserved relaxation moment at Kaija. Tried the natural face lift massage by Kai, love it to bits, absolutely, heaven! Must try!👍♥️♥️🥰
Oi Ling WONG
Amazing
Had a massage for an ongoing shoulder issue. Kai could tell where my pain was by feeling my shoulder and in just one session feel improved. Will continue having massage alongside my physiotherapy exercises to help my shoulder to recover. Kai is excellent.
Emma Foreman
Amazing massage
My first visit today for a deep tissue massage. My treatment was outstanding. Clean and welcoming salon. Superb massage, therapist was happy to concentrate on my shoulder and I left feeling much more supple
Sam
An uplifting and therapeutic massage
I received the best massage ever – I definitely believe in touch therapy. I went in with my body aching and filled with tension and I came out feeling like the world had been lifted from my shoulders! Kai was brilliant, she is especially gifted at picking up on areas of the body that need the most work. I felt like my body was holistically understood and nurtured.
Maria B
Must fantastic experience
I have now had a few massages with Kai and I absolutely love it. Its a good mixture of deep tissue, stretching and relaxing massage. The hot oil and the use of hot stones are so relaxing and I always leave feeling so much better and have the best nights sleep. Would highly recommend you booking in for a treatment.
Tina Holton